Clickable thumbnails. Here are a couple of pictures of integrated gardening taken early in the season.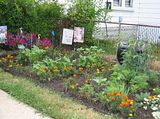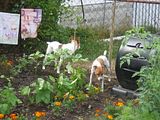 These two were taken early August.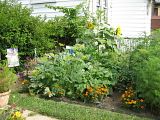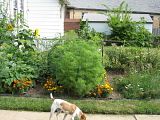 These two were taken about a week later but the cosmos hadn't started blooming yet.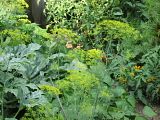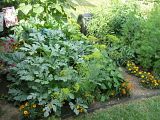 This is one of my home gardens. I use mulched paths.
_________________
Life without a garden just wouldn't be any fun at all.