Thought I'd try posting a few pics of my garden this year. I'm a first time vegetable gardener and I'm using the organic gardening techniques I've learned here and on a few other websites.
Brussels Sprouts, Squash, Okra, Carrots, and Radishes, Tomatoes
Black-eye Peas, Peppers, Beans, Sweet Corn, Cucumbers, Cantaloupe
Here's one of the Arbor in the front. Not part of the veg garden but it's really pretty.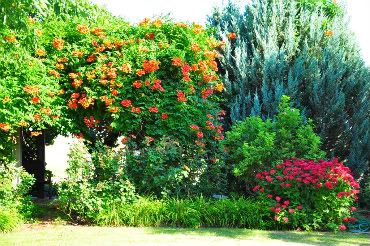 It's been more fun than I could have imagined and I'm already planning on expanding next year!